MATLAB/SIMULINK Bible|Go From Zero to Hero!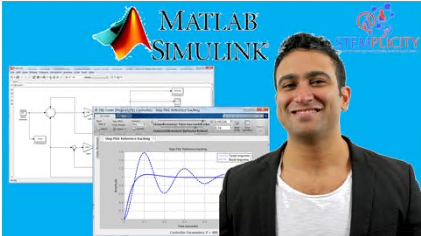 Date: 2018-05-24 16:00-19:00
Build 10 Practical Projects and go from Beginner to Pro in Simulink with this Project-Based Simulink Course!

Requirements
There is no prior experience required, even if you have never used MATLAB or Simulink before.
Matlab and Simulink software. Downloadable from MathWorks website.
Description
This course will cover the basics of Simulink and students will be able to create Simulink models and run simulations of physical systems. The course includes a unique project-based learning approach and you are going to learn by doing! students will be able to develop fun, useful and practical Simulink models from scratch.
In this course, students will be able to:

Experience a true practical project-based learning experience, we will build 10 Simulink projects together
Access all the Simulink models and slides,
Receive a certificate of completion to post on LinkedIn profile to showcase your skills in Simulink to employers.
Receive a risk free trial with 30 day money back guarantee so you can give a course a try risk free!
Check out the preview videos and the outline to get an idea of the projects we will be covering.